Brush-On Beauty: A Guide to Brushes
When putting together a makeup kit, there are a variety of brushes out there to choose from. In order to for the modern makeup warrior to stock her arsenal, it's important that she be familiar with the weapons she has to choose from.

The Kabuki Brush
The kabuki brush is one of the best brushes to include in a makeup kit. These brushes are used often by celebrities and professional makeup artists. Kabuki brushes are soft, rounded brushes of high quality. These brushes are used to apply facial makeup of various forms, including blush, bronzer and powder, smoothly. For those who want to add shimmer effects to the face or body, these brushes are excellent for that purpose as well (Kabuki Brush 101: Shapes, Maintenance and Application in Makeup Artistry. )
A Beauty Blender
The Beauty Blender is a type of makeup sponge, designed to leave behind a professional level of finish as well as a flawless complexion. This sponge was designed by Hollywood makeup artist Rea Ann Silva, and is made to give you a perfect blend. Even better, the design of the Beauty Blender allows for getting into hard-to-reach areas, such as around the eyes, with ease.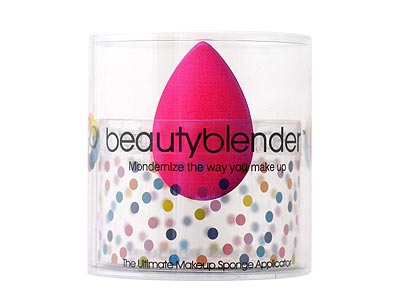 Foundation Brush
A good foundation brush has a flat and firm design. This brush is used to apply products such as foundation or primer, usually those in the form of liquid or cream.
Concealer Brush
This is essentially a micro version of a foundation brush. The smaller size makes it easy to apply concealer to problem areas with precise accuracy.
Large Powder Brush
While the concealer brush is a precise tool, the large powder brush can be more aptly describe as a brute force instrument. It's used to apply foundation over the entire face. If you want a smoother finish, make sure to gently buff your skin afterwards with this brush.
Stippling Brush
This brush is plush, full and flat on top. It's great for applying foundation all over. When applying liquid foundation using this brush, use a light touch and tap the area.
Eyeliner Brush
This fine-tipped, tapered brush is great if you need to apply eyeliner, whether it be creme, gel or liquid. The tip can be used to create smooth lines.
Shader Brush
The shader brush is the generic eyeshadow brush. It has a wide, flat surface used to cover the entire eyelid.