PU Foam Mattresses: The Good, The Bad and How to Choose The Best
PU or polyurethane foam mattresses are considered a popular type of mattress all over the world. This type of foam is created using petroleum products. This is also an affordable type of foam. Due to its low price, foams like PU foam and PE foam are widely used in various industries like the furniture industry and packaging companies like CLPG Malaysia. This is also considered as a more affordable alternative to natural latex. The structure of the foam allows the cell walls to decompress and compress as it adapts to the contours of the body.

What Makes PU Foam A Cut Above The Rest? 
There are a lot of advantages of using a PU foam mattress. Basically, this type of foam mattress is made from plastic. Thus, this is inert as well as hypoallergenic. In addition to this, this type of foam also offers good value for money as this is quiet durable and affordable. When compared to other types of foams, the PU foam mattress has a lighter weight and this is easier to handle. More people prefer this type of foam since this can easily be stored when this is not in use.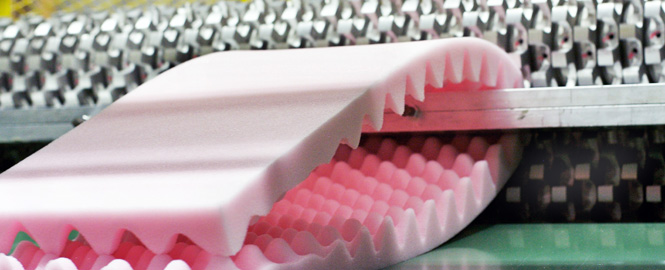 What Are Some Disadvantages of the PU Foam? 
While there may be a lot of advantages of the PU foam, it has its own share of drawbacks. One would be the fact that this type of foam is extremely flammable as this is created using petroleum products. Some manufacturers who use this type of foam make use of flame retardants to counteract this disadvantage. Another disadvantage of this type of mattress would be the minimal ventilation that it has making it a warm sleeping surface. This type of foam has a closed cell structure which does not allow the foam mattress to breathe.
How To Choose Good Quality PU Foam? 
When searching for a good quality PU foam, there are several things that must be considered. One factor that can measure the quality of the foam would be its density. As a thumb rule, PU foam with greater density is considered more durable. In addition to this, the purity levels which are used in the manufacturing of the foam will also matter. Even though the purity level is a feature that manufacturers do not disclose, one can still detect the difference in purity of foams with the same densities through feeling the foam. More pure foam is considered more resilient when compared to those foams that are filler filled.
Related Topic: 5 Fun and Useful Ways to Reuse Old Packaging Foams